Find your Apartment in Barcelona
Free Cancellation
info
Book with peace of mind: flexible cancellation policies, digital check-in through your mobile and self check-in in most apartments.
info
Still interested in these apartments?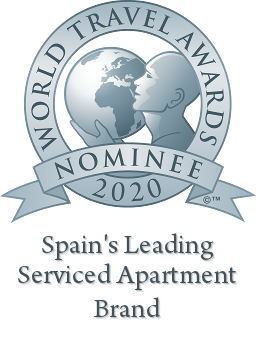 Nominated for the award "Spain's Leading Serviced Apartment Brand 2020"
Why use AB Apartment Barcelona?
FAST CHECK-IN
Check-in online and go directly to most of the apartments
WE CARE ABOUT YOU
Your safety is our priority info
FLEXIBILITY AND SECURITY
Free Cancellation info
Secure online payment
24/7 CUSTOMER SERVICE
24/7 reception & customer service in 9 languages
Sign up to our newsletter and get 5% off your next stay!
Plus our latest offers and tips for your trip
Thank you! You've successfully signed up to our newsletter! Check your email to enjoy your discount code on your next booking.